The trucking industry offers a number of shipping and trucking services to move goods from one location to another. While trucks are the main mode of transport for most services, some do rely on other modes of transportation to move items more quickly and efficiently through the supply chain.
If you're considering a career in trucking, it's helpful to understand the services available, what types of jobs are available and the outlook for this industry.

Trucking Services Description
Trucking companies offer a number of services to move goods from point A to point B. These services include but may not be limited to:
FTL (Full) Truckload
When companies need to transport goods in bulk and occupy primarily the entire cargo space, they opt for FTL or full truckload. With FTL, the goods are transported directly from the supplier to the customer, streamlining the entire logistics process.
With FTL, you have more control over the shipping routes and the timing of the delivery because the entire shipment is going to one destination.
FTL is ideal for:
Perishable goods
Transporting heavy objects
Time-sensitive shipments
The biggest drawback with FTL is the cost, which puts it out of reach for most small and medium-sized businesses.
LTL (Partial) Truckload
LTL stands for less than truckload, and it's sometimes referred to as partial truckload. Just as its name suggests, a company's shipment only takes up a portion of the cargo space.
In most cases, items are arranged in pallets for shipping and can weigh up to 10,000 pounds. Multiple customers will have pallets on a single truck, and each customer will be charged based on how much space they occupy on the truck. Service costs can also vary, depending on the type of item that's being transported or if additional services are needed.
Reefer Truck or Refrigerated Truck
Reefer trucks, or refrigerated trucks, are used to transport perishable items, such as:
Fresh produce
Fish
Meat and poultry
Cheese
Medical supplies
Milk
Flowers
Shipments are loaded up onto the truck along with the equipment needed to keep the items at a certain temperature.
Most refrigerated trucks also have backup systems in place so that if one cooling system fails, the other will kick in to keep the shipment at the appropriate temperature.
Flatbed Trucking
Flatbed trucks allow for easy loading and unloading of items. They're ideal for transporting items that are already packaged inside shipping containers.
Flatbed trucks are commonly used in construction to transport heavy machinery and supplies.
Many companies offer two options for flatbed trucking:
Short-haul: For the transport of items within a certain region.
Long-haul: For the transport of items over a long distance or interstate.
Expedited Trucking Service
Expedited service is also known as Straight Truck Delivery Service. Just as the title suggests, the service is expedited or rushed. The goal is to get the shipment from its pickup location to its delivery location as quickly as possible.
When cargo is too fragile or large to be shipped via air cargo, expedited trucking is typically the chosen method.
Expedited service ensures that items are delivered on schedule, but this type of shipping comes at a higher cost.
Intermodal Freight Shipping
Intermodal shipping uses multiple modes (two or more) of transport to move goods from one location to another, including:
Rail and trucks are the most common combinations of transport. The modes of transport are chosen depending on the limitations that must be overcome.
With intermodal, shipments typically arrive at a port. From here, the shipping container is transported via rail to a station. Once it arrives, a truck will take the shipment to its final location.
One advantage of intermodal shipping is that items are transported faster. There's also a reduced risk of items being damaged during transport.
White-Glove Service
White-glove services are different than most truckers envision for their career. This position involves working closely with customers to:
Pack products
Load products
Unpack products
Professionals working in the white-glove sector must focus on the small details, ensuring that they provide impeccable services to clients. Items that are part of a white-glove service are often fragile, heavy or rare items.
If you're considering a career in trucking and want to have face-to-face contact with customers, white-glove service may be a good option for you.
Most Common Trucking Positions to Consider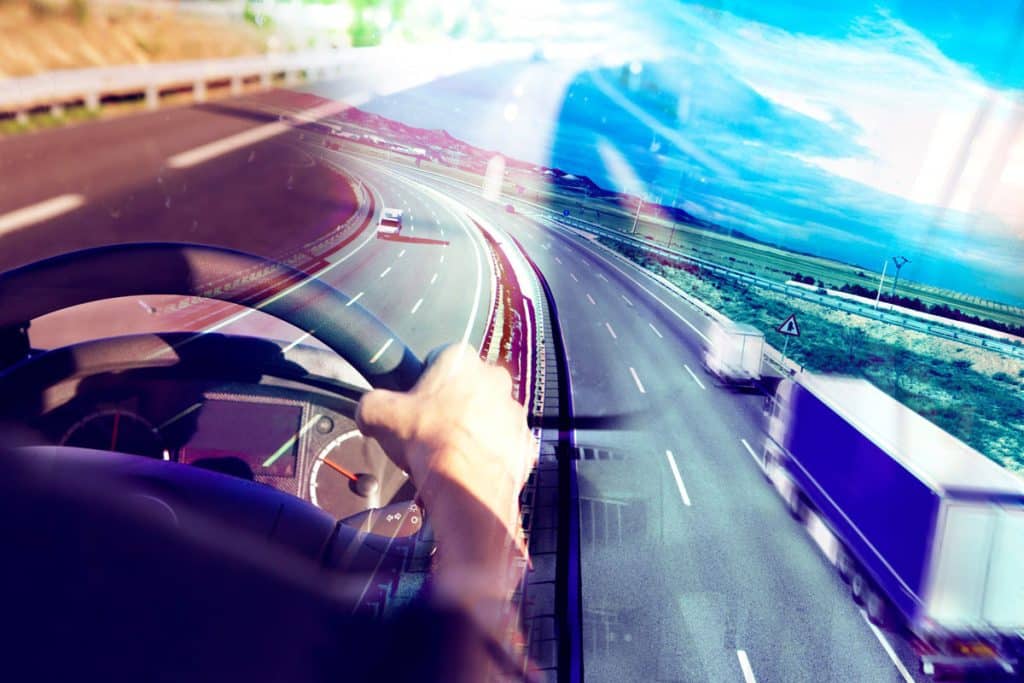 Truckers can pick a position type that works best for them. Position opportunities include:
#1 – OTR Drivers
Over-the-road truckers haul loads for long distances across states and regions. As an OTR trucker, you'll be on the road for 3 – 6 days at a time and transport chemicals, goods or equipment.
#2 – Team Truckers
Studies show that 28% of truckers experience loneliness. If you're one of these lonely truckers, team driving may be a better option for you. Two truckers work together to haul for 11 hours before one driver rests and the other takes over.
You'll haul for longer periods of time and make more money as a result. Team drivers also have a companion who helps curb loneliness.
#3 – Owner-operator Positions
An owner-operator is their own boss. You have full control of your career trajectory and are self-employed. You can work primarily with one company as an owner-operator, or you can use load boards and work with multiple companies at once.
You will:
Earn higher CPMs
Pay your own benefits
Take on more responsibility
The trade-off? You can earn 3 – 5 times more than a company driver and make your own schedule.
How Many Jobs Are Available in Trucking Freight?
Trucking services are in high demand, and general freight trucking is estimated to bring in $273.2 billion in revenue in 2023. Despite concerns of a potential recession, there are still 1.612 million jobs in trucking, and the number continues to rise.
The Bureau of Labor Statistics estimates that 90,900 jobs will be added between 2021 and 2031, with a 4% increase between these dates.
Potential truckers are entering an industry that is expected to have a shortage of 160,000 truckers by 2030. High pay, multiple trucker services to choose from and great benefits are just a few of the reasons to consider trucking as a solid career option over the next decade.