Truck dispatchers play an essential role in the shipment of goods, ensuring that loads get to and from their intended locations as smoothly and seamlessly as possible. Dispatchers are superb communicators with excellent organization skills. In addition, the nature of their job allows for flexibility in where they work. Many have home offices or work remotely.
If you're interested in working in the transportation industry but don't necessarily want to become a trucker, a dispatcher may be an excellent option for you.
What Does a Truck Dispatcher Do?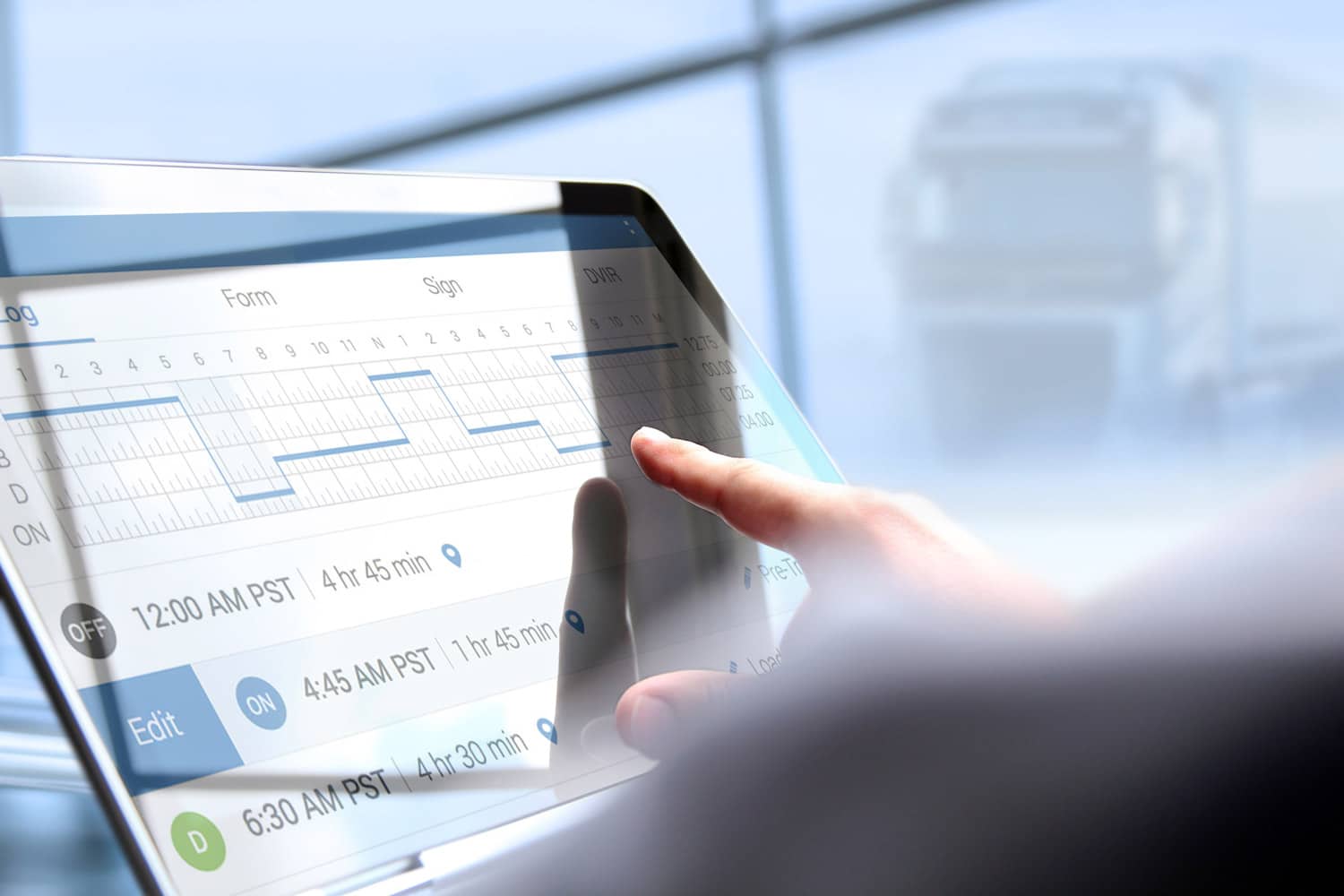 A truck dispatcher works for a trucking or freight company. Their job is to coordinate the shipment of goods between suppliers, drivers and customers.
Although they work primarily with drivers, dispatchers may also work with carriers to find freight drivers to move cargo.
Truck dispatchers have many responsibilities, including but not limited to:
Arranging pick-ups and deliveries for cargo
Monitoring cargo while it's in transport
Planning transport routes, or shipping lanes
Logging freight orders
Documenting transactions
Handling billing errors and issues
Connecting clients with drivers to haul freight
Communicating pick-up and delivery information to drivers
Manage shipment timelines and driver workloads to ensure that truckers are taking the appropriate breaks
Ensure customers are satisfied by tracking and logging complaints
Look for ways to improve efficiency to save time and money
Monitor traffic and weather conditions to ensure drivers are always on the best route
Many people use the terms truck dispatcher and freight broker interchangeably, but these are two different jobs.
A freight broker acts as a middleman between the manufacturer/shipper and the carrier. A broker represents both the carrier and shipper, but they aren't affiliated with either side.
A truck dispatcher is directly affiliated with the carrier and works on their behalf. Dispatchers cannot legally represent manufacturers/shippers.
Although some of their duties may overlap, these two roles are fundamentally different. The dispatcher's primary goal is to serve as support for the carrier by coordinating with drivers, planning routes and ensuring that shipments get where they need to go on time. A broker's job is really to help owner-operators and transport companies expand their business by finding more loads to haul.
Who Employs Truck Dispatchers?
A carrier can employ a dispatcher, or they may work directly with an owner operator. In some cases, the spouses of owner operators work as dispatchers to coordinate shipments.
Some dispatchers operate as freelancers, offering their services to multiple carriers. These individuals operate as businesses, allowing them to take full control over their career path and income.
Working for an employer offers the perks of stability, but freelance dispatchers have the ability to work as much or as little as they like without an employer overseeing their every move. Therefore, both career paths have their advantages and disadvantages. Ultimately, it's a personal decision whether you want to invest in the time and effort to market yourself as an independent truck dispatcher.
What Skills Do Truck Dispatchers Need?

Truck dispatchers must have a variety of essential skills to succeed in their roles. The best dispatchers are exceptionally organized and have top-notch interpersonal skills. However, working as a dispatcher will present many challenges if you have difficulty communicating with others or don't have a knack for organization.
Additionally, dispatchers must be creative problem-solvers, as the transportation industry can be unpredictable. Weather changes, traffic, delays and other issues mean that dispatchers must find solutions quickly to ensure that shipments get where they need to go on time.
People skills are essential. Dispatchers communicate with drivers, carriers and customers. Each of these parties has their own goals and expectations. Often, the dispatcher must find ways to ensure that everyone is satisfied.
Of course, dispatchers must also have computer skills. Logistics have come a long way in the trucking industry, and technology plays a fundamental role. Dispatchers work with:
GPS tracking software
Excel
Customer relationship management (CRM) platforms
Load boards
Individual carriers may have other software that dispatchers use on a daily basis, and they must quickly familiarize themselves with it.
Along with their interpersonal skills and technical skills, dispatchers should also be analytical by nature. They must be able to make decisions independently, such as planning the best route for a shipment. When issues arise, they must rely on logic and their analytical skills to find the best solution. When customer requests change, they must also figure out how to change plans without missing a beat.
Work Environment
Truck dispatchers rarely have downtime, so those who pursue this career should be prepared to always be on the move. The job can be stressful at times, but many find it to be fulfilling. Expect to spend most of your day taking calls and managing routes.
As far as work schedules are concerned, dispatchers are typically on call 24/7. If a driver becomes sick or injured or some other emergency arises, dispatchers must be ready to respond and make arrangements as needed.
How to Become a Dispatcher: Truck Dispatcher Training

If working as a truck dispatcher sounds like the ideal career for you, then you'll be happy to learn that you can get your foot through the door fairly easily.
If you work for a carrier, you may only need a GED or high school diploma to get started. Your employer will handle the training to ensure that you understand how to use the software and whatever other systems they may have in place.
Many dispatchers are happy to work for carriers, especially larger carriers with a national presence. However, many dispatchers want to work independently and run their own businesses.
Whether you want to work independently or for an employer, there are specific steps you should take to become a dispatcher.
Complete Education and/or Training
You don't necessarily need to have any education beyond a high school diploma or GED to work as a dispatcher.
Obtaining an associate degree in logistics, shipping or project management can give you an edge on the competition, whether you want to work for a carrier or as a freelancer. Any training or program that will help you build your organizational, planning, management and communication skills will be helpful.
If you're serious about this career path, you should consider taking an online truck dispatch training course.
Truck Dispatcher Schools
Industry Experience
Whether or not you go through truck dispatcher school, you may want to consider getting some experience in the industry. Working in any position in shipping or logistics can help give you an idea of what the industry is like and how it works.
Some industry experience will serve you well as a dispatcher because you'll know the challenges you'll face when entering this role.
Alternatively, if you're a driver looking to transition into a new career, a dispatcher is a great option. You already have first-hand experience working with dispatch, and you understand the other side of the table.
Truck Dispatcher License Requirements
Unlike freight brokers, truck dispatchers do not have to be licensed. No formal training is required (aside from a high school diploma if working for an employer), but training programs will give you an advantage over other applicants and freelance dispatchers.
What is the Average Truck Dispatcher Salary?
Without formal training and licensing requirements, entering a career as a dispatcher is easier than other career options in the transportation industry. But what about salaries? How much do dispatchers make?
The answer really depends on a few things:
Your location
Whether you're working freelance or for an employer
According to Glassdoor, the national average salary for this position is:
Naturally, some employers pay more than others. For example, Glassdoor shows that some companies pay dispatchers $12-$13/hour, while others pay $18-$20/hour. Some dispatchers earn $80,000 per year with some companies.
Experience will also play a role in how much you earn as a dispatcher.
According to Payscale, the average truck dispatcher earns:
$46,822 per year
About $16.42 per hour
What about independent dispatchers that work from home?
Freelance dispatchers are paid on commission. That commission may be prepaid, or it may be by the number of loads closed in a week.
According to ZipRecruiter, work from home truck dispatchers earn an average salary of $55,748 per year. Of course, it's important to remember that freelancers work for themselves and can earn as much or as little as they want. On the low end, independent dispatchers earn $15,000 and on the high end, they earn $130,000 or more.
If you can handle 3-5 trucks at a time and each brings in around $1,000 per month, you can easily bring in $3,000-$5,000 per month. That's about on par with the average salary listed with ZipRecruiter.
What Areas Pay Dispatchers the Most?
Like with any job, the salary you earn as a dispatcher will depend largely on your location.
Some of the highest paying locations for independent dispatchers, according to ZipRecruiter, are:
San Mateo, CA: $69,844/year or $33.58/hour
Berkeley, CA: $67,556/year or $32.48/hour
Brooklyn, NY: $62,641/year or $30.12/hour
Knik-Fairview, AK: $62,454/year or $30.03/hour
New Haven, CT: $62,086/year or $29.85/hour
Freight Dispatcher Jobs
5 Steps To Working as an Independent Truck Dispatcher
If you plan to work for a carrier, getting a job as a dispatcher is relatively straightforward. Whether you've decided to attend a training course or just apply with your high school diploma, all you have to do is apply for open jobs and bring your A-game to the interview.
If you want to work as an independent dispatcher, there are a few steps you'll need to take to get up and running.
Step 1- Register Your Business
After you've gone through your training and familiarized yourself with the industry, the next step is to register your business.
While you can act as a sole proprietor, you may want to consider formal incorporation. An LLC, for example, can shield you from personal liability for business debts and lawsuits. Of course, you can choose a different business entity if you feel that it's a better fit for you. Consider consulting with a business lawyer for guidance.
Registering your business will require you to file paperwork, choose a name, and obtain an EIN (Employer Identification Number) from the IRS.
Step 2 – Establish Your Workspace
While you can technically work from anywhere, it's a good idea to establish a dedicated workspace for your business. Remember that as a dispatcher, you'll be spending a lot of time on the phone. Ideally, your office should be a quiet space so that you can easily take calls without disruptions.
Step 3 – Get Your Software Up and Running
If you're going to operate independently, consider investing in a dispatcher software solution. Ideally, your software should allow you to:
Plan routes
Prioritize loads
Monitor traffic and weather
Keep track of drivers
Take care of accounting functions
While many software platforms can handle the accounting functions for you, it's a good idea to use bookkeeping software as well. A bookkeeping program like QuickBooks will allow you to keep track of invoices, schedules, names, shipping information and more.
Step 4 – Connect With Shippers and Brokers
Freight brokers and shippers have freight they need to move, and a dispatcher can work with these two parties to find loads for their drivers. Making valuable connections with brokers and shippers means that you can find more jobs for your drivers.
Keeping drivers on the road also means more money in your pocket.
Additionally, you'll want to sign up for quality load boards to ensure that you have multiple ways to find loads for your drivers.
Step 5 – Market and Promote Your Business
Working as an independent dispatcher is no different from any other business. However, you must have a plan to market and promote your services.
What is the Job Outlook for Truck Dispatchers?
Freight volume is expected to increase by 36% through 2031, which means that there should be plenty of work for dispatchers in the coming years. With trucking playing such a central role in moving essential goods from one place to another, a career as a dispatcher is a stable one.
There is also room for growth in this career. Many people enjoy working as dispatchers, but others use the position as a way to transition into a management role.
Many dispatchers move on to the following roles:
Head of dispatch, which pays about $70,000 per year
Crude oil dispatcher (independent), which pays about $65,230 per year
Senior dispatcher, which pays about $64,908 per year
A job as a truck dispatcher allows you to work in the transportation industry with minimal education and training requirements. With a positive job outlook and a bright future for the trucking industry, this is a solid career path for anyone wanting to get started in the trucking industry.