Job Outlook for Truck Drivers in the US
If you enjoy riding out on the open road and traveling, a career in the trucking industry may be the right choice for you.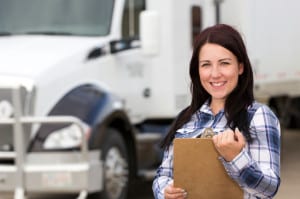 There are a number of well-paying truck driving jobs available for both rookies and experienced drivers, but what is the job outlook for drivers in the United States? Is this a worthwhile career?
Job Outlook for Truck Drivers
When considering whether truck driving is a worthwhile career, it's as important as one simple question: how many truck drivers are in the USA? Knowing how many people are in the industry will give you an idea of how stable the field is.
Currently, there are over 3 million truck drivers in the US. The industry as a whole employs well over 8 million people, including those who do not drive trucks. According to the American Trucking Association, one in every 15 workers is in the trucking business. This indicates that trucking is a stable industry that will generate jobs in the future.
According to the Bureau of Labor Statistics, the trucking industry is expected to grow 11% between 2012 and 2022, which is on par with other occupations. As the economy continues grow, the demand for goods will also grow, which will increase the demand for new truck drivers.
In short, the trucking industry has a bright future, as job opportunities are growing every day. If you're interested in a career as a truck driver, you may be wondering what a trucker's everyday duties entail.
Truck Driver Duties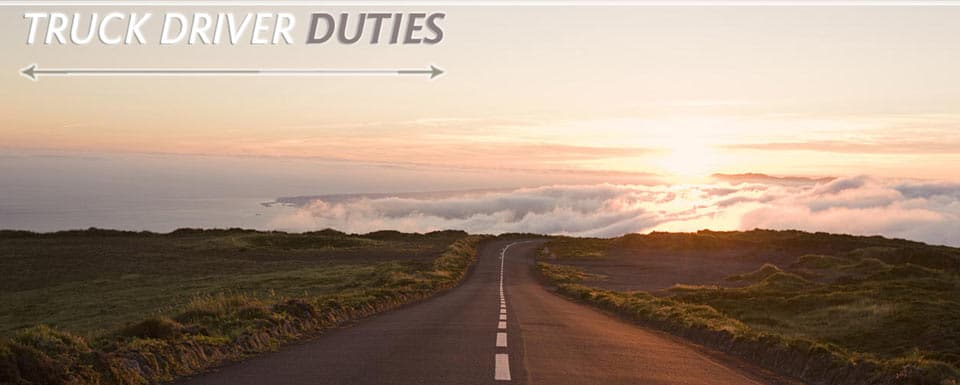 Naturally, a truck driver's primary responsibility is to drive a commercial truck in a safe and efficient way. However, some drivers are also expected to load and unload cargo.
A long-haul driver is also responsible for maintaining a logbook of all their driving activities to make sure that they are in compliance with federal regulations that govern the work and rest periods for drivers. Drivers are also expected to keep a record of all vehicle inspections, make sure that their truck is equipped with the appropriate safety equipment, which may include a hazmat placard.
In some cases, long-haul truck drivers plan the route according to a specific delivery schedule. On the other hand, local delivery driver may only be required to sell services or products to businesses in stores that are on their route. They may also be expected to collect cash and obtain signatures from the recipients of their deliveries.
Many truckers will drive for long distances, and will be expected to refuel their truck as needed. Truckers are also expected to keep their rigs clean, inspect their trailers before and after each trip, report any incidents to their dispatcher, and record the type of cargo that's being delivered. Of course, all truckers must follow the local traffic laws.
Types of Trucking Jobs
There are a number of different trucking jobs available, and each comes with its own set of duties and responsibilities. While there are dozens of different types of trucking jobs, the most popular ones include:
OTR: Also known as over the road drivers. These truckers travel all over the country and are usually away from home for 2 to 5 weeks – sometimes more, depending on the company they work for. These drivers travel cross country from one delivery to another.
Local Drivers: A trucking job that typically pay by the hour, and allows drivers to spend time with their family at night. Many of these jobs require long hours. In some cases, drivers leave before their family wakes up and get home after their family is already asleep.
Regional Drivers: These drivers typically traverse up to 2 to 3 states. If their local terminal is in their hometown, they usually get home time every 2 to 3 days.
Team Drivers: These drivers work as a team to haul freight as quickly and efficiently as possible. Teams can sometimes cover thousands of miles in a single day, but this can be a demanding career. That said, team drivers typically make more money than solo drivers.
These are some of the most common truck driving jobs available, but you'll find plenty of other specialty jobs as well.
Truck Driving Training
One of the great things about a career in trucking is that the educational requirements are minimal. A commercial truck driver must obtain a CDL, or a commercial driver's license, to operate a vehicle that weighs over 26,001 pounds. The most basic requirement for driving a commercial truck. If you plan on transporting hazardous material or oversize cargo, you'll need to obtain special endorsements as well as a CDL. In order to obtain a hazardous materials, or hazmat, endorsement, you must not only pass a knowledge exam but a TSA threat assessment as well.
The quickest and easiest way to get the training and the licensing you need to become a trucker is to enroll in a training program. Many trucking companies offer special training programs for new drivers. Some have their own schools, while others will help pay tuition costs. Trucking companies usually help drivers pay for tuition by requiring them to sign a year-long contract. If the driver leaves the company before the year is through, they will be responsible for paying all tuition costs.
In order to be eligible to enter a training program, you must be at least 18 years old and have a valid driver's license. You may be required to be 21 years of age for interstate driving. Training programs also educate students on the various regulations that govern long-haul trucking. All drivers must comply with federal and state regulations in order to obtain a CDL, and this includes passing a driving examination and a medical examination.
Now that you understand what this career entails and its educational requirements, you may be wondering how much you will earn as a trucker. According to the Bureau of Labor Statistics, truckers earned a median salary of $38,200 per year, or $18.37 an hour. Of course, some truckers will earn more than this, while others will earn significantly less.
The amount you earn as a trucker will be largely dependent on how much experience you have. Truckers with more experience earn a higher salary, while new drivers often earn less than the median salary listed above – especially if they are a regional or local driver.