Obtaining a New Mexico CDL offers you the opportunity to pursue a career as a truck driver in the United States. Students must meet certain requirements to obtain their license, and a CNM CDL course can help you:
Meet these requirements
Pass the written test
Pass the skills test
New Mexico CDL Requirements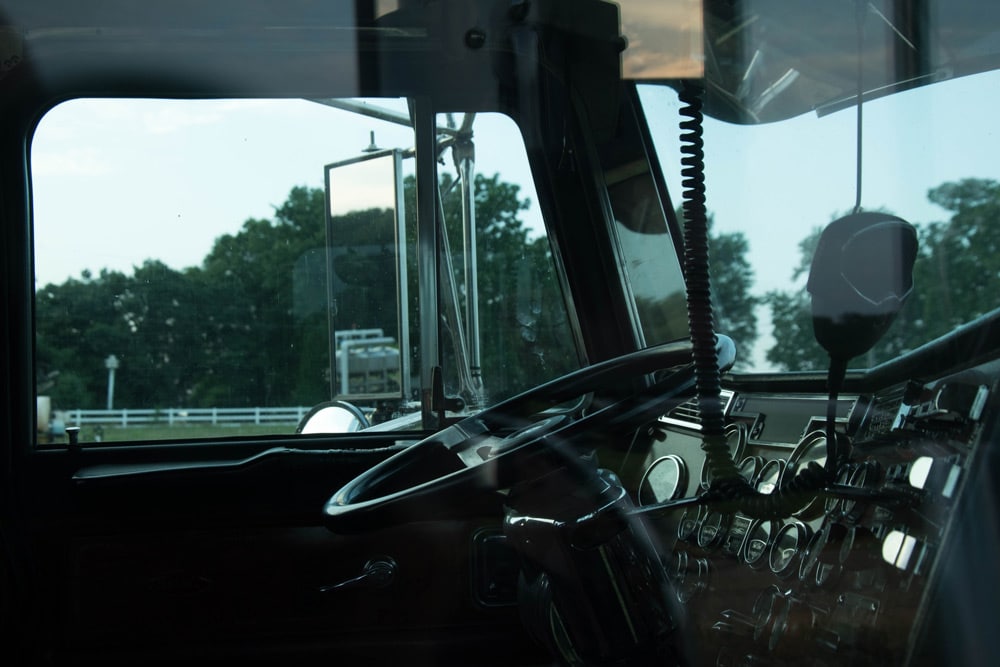 Every driver that receives their CDL in New Mexico must meet the following requirements:
Pass all written tests for the CDL you're applying to obtain
Procure your CDL learner's permit
Pass a CDL examiner-administered skills test
Show proof of US citizenship or permanent residency
Provide two proofs of residency in New Mexico
Provide proof of identity
Show proof of a valid Class D license either for New Mexico or out-of-state
Provide a certificate of agreement with state motor carrier safety regulations
Applicants can take two written tests weekly with no maximum threshold for the number of tests that can be taken annually. Additionally, if you want to obtain any specific endorsement, you'll need to pass certain tests.
New Mexico CDL Physical Requirements
Drivers must also be medically able to drive a truck. The state requires one of two forms of verification to meet this requirement:
Commercial Driver Medical Certificate, OR
Medical waiver
Drivers must meet stringent physical requirements to obtain their licenses, and these requirements far surpass what a normal license requires. The physical requirement you'll need to meet before considering New Mexico commercial driver's license classes include:
All drivers must have vision in each eye and a minimum of 20/40 vision with glasses or contact lenses
Drivers must be able to distinguish between streetlight and traffic sign colors
Hear a whisper from at least 5 feet away
Maintain blood pressure of 160/100 or lower
Blood sugar levels must not exceed 200
No presence of a Schedule 1 drug or equivalent in the body
If you require insulin injections to control your diabetes, you will not meet the physical requirements to obtain a CDL.
What Can Disqualify You from Getting a CDL in New Mexico?
New Mexico also has strict disqualification terms, which may stop you from getting your commercial driver's license in the state. A few of the things, which may disqualify you, include:
.08% or higher BAC test when driving any vehicle
.04% or higher BAC test when driving a commercial vehicle
Refusal to take a blood test or breathalyzer test when directed by an officer
Failing to report/stop an accident
Negligent driving that leads to death
Using a commercial vehicle during a crime
Continuing to operate a commercial vehicle after a license suspension, revocation or cancellation
Finally, if you meet all of the requirements and are not disqualified from obtaining your CDL, you can get your license and begin your career as a trucker.
Starting New Mexico Commercial Driver's License Classes
CNM truck driving school offers you the option of attending one of Albuquerque's leading truck driving schools. CNM is an excellent opportunity for students because they offer:
Top-tier education
Partnerships to help with job placement
When you obtain your CDL, you can be confident that you have a job waiting for you. For many students, job security and placement are the reasons they join CNM classes.
About Central New Mexico Community College's Truck Driving School
CNM truck driving school provides you with the education and skills necessary to obtain your CDL and drive a:
Bus
Truck
Other commercial vehicle
CNM is New Mexico's largest education institute for undergraduate enrollment. While most students pursue their undergraduate degree through the school's program, many choose to go to the school's truck driving school to accelerate their careers.
Funding Options for Students
Funding your education is possible through numerous programs, which the financial aid department can assist you with, including:
Bosomworth Scholarship
McCorkle Workforce Training Center Scholarship
Job Training Albuquerque (JTA), a program designed to help fill skill gaps and meet the needs of the local workforce
Upskill Sandoval, provided to Sandoval County residents to help displaced workers transition into fields that are in high demand
Workforce Innovation and Opportunity Act (WIOA)
Division of Vocational Rehabilitation (DVR)
GI Bill
So much more
You can also apply for educational loans, which will cover the cost of tuition and allow you to get the education you need to be a trucker.
Class A Commercial Driver's License Accelerated Program
The Class A CDL course at CNM is a blended course that lasts four weeks and offers 30 hours of training per week. It's designed as an accelerated course, so students can earn their license in just a few weeks.
New courses begin every 4-6 weeks, and CNM has partnered with many employers to help with job placement. Graduates have been hired by:
Coca-Cola
Pepsi
Swift
Werner
Roadrunner Food Bank
Best of all, 100% funding is available for residents of New Mexico.
Eligibility and Attendance
You must have a valid driver's license.
You must have a medical card and pass a drug test performed by a Certified Medical Examiner.
You must have a driving record from the MVD.
You must have your Commercial Learner's Permit.
Classes run from 7am-1pm for a total of 30 hours a week.
The course starts with 30-hours of online theory and is followed by in-person driving and testing.
Instruction is based on the FMCSA's requirements and covers:
Vehicle inspection
Airbrakes
Over-the-road (OTR) driving
Backing skills
Manual transmission
Once you've completed the online theory class portion of the program, you'll move on to behind-the-wheel training and take your CDL Skills Exam. The online part of the program is self-paced, so you can complete each module at your own convenience.
CDL Skills Exam
You can schedule your CDL Skills Exam right through CNM (by appointment only). Just register online and make your payment. A representative from the school will get in touch to schedule your exam.
Getting your CDL in New Mexico doesn't have to be complicated or even expensive. With options through CNM, which offer tuition assistance and accelerated programs, you can enter a career in trucking quickly. The courses offered at CNM meet the entry-level driver training requirements and are listed on the FMCSA Training Provider Registry.