How Much Does Truck Driving School Cost?
Getting your CDL permit is a quick and easy way to get started in a lucrative, in-demand career: trucking.
Our research puts the middle 50% of drivers with a salary between $41,739 and $53,306 per year. With truckers in high demand, a Class A license will allow you to land a job with the biggest names in the industry.
But you need to go through in-depth CDL training before starting your career.
How Much Does a CDL Cost?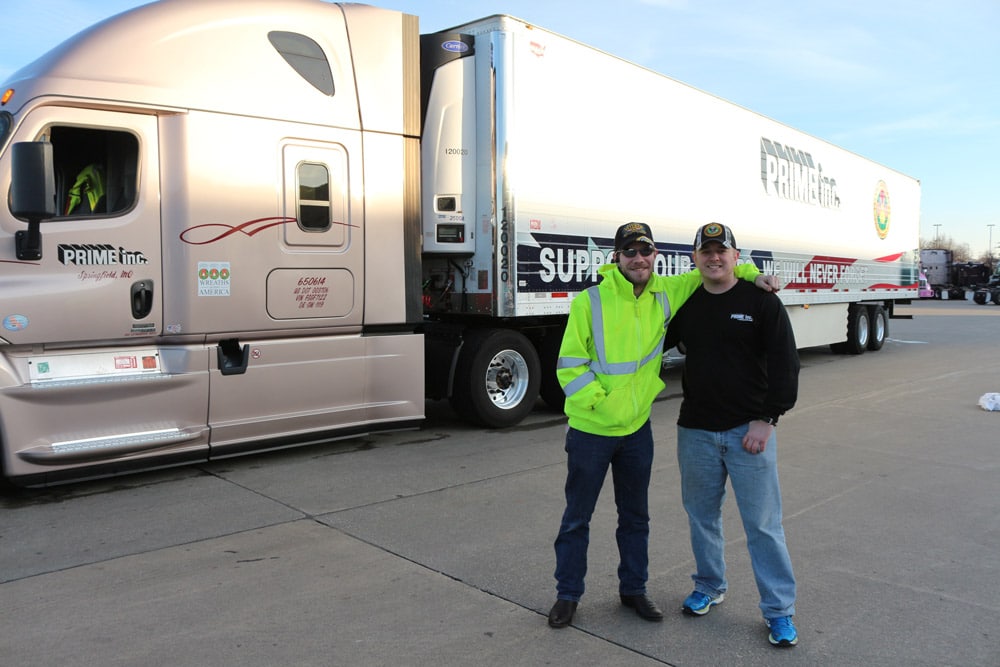 CDL classes can be expensive, with the cost of going to CDL schools ranging from $1,500 to $8,000. When you apply to a school (we'll be naming a few shortly), you'll find that the school offers:
One standard rate for your training
Paid training may be available
CDL schools rely heavily on their reputation and equipment. A school that has state-of-the-art equipment will have to be able to fund the cost of this equipment, so you can expect to pay more for a school with high-end equipment.
But top-of-the-line equipment doesn't necessarily mean that you'll receive a better education.
When you have your Class A license, the trucking companies that you work for will care less about where you obtained your license and more about your experience and safety record.
Reasons CDL Training Costs Vary
The cost of CDL training can vary for a number of reasons that go beyond just the state of the school's equipment. A few of the reasons that costs vary are:
License Type. What type of license are you trying to earn? CDL-A, CDL-B, CDL-C or a combination of licenses? If you have all three licenses, you'll be able to land more jobs, but the extra licenses don't necessarily mean you'll be paid more when driving a big rig unless you have endorsements.
The endorsements that the school offers can make a big difference in your salary. Endorsements will require extra schooling and come at a higher cost. The endorsements that are available are: HAZMAT (H), School Bus (S) and Tanker Operator (N).
Placement. Job placement is going to be a beneficial option for truckers. You'll be able to have help with placement and ensure that you have a job waiting for you when you're out of school.
Intensity. Schools are flexible and will allow you to choose an intensity level that works best for you. Fast-track programs or night and weekend programs may increase the cost of tuition.
Of course, if you go to a more reputable school that is known for training the best drivers and offers great placement options, you'll likely pay more in training costs.
The experience of the instructors will also play into how much your CDL training will cost.
How to Get a CDL License Without Going to School
You've probably heard of free options for CDL training. The free options are actually paid training options. Paid training options may or may not be a good option for you.
Paid training is offered through schools when you agree to work for a company for a specified amount of time.
For example, a trucking company may pay your school tuition after working as a trucker with the company for a year. Tuition reimbursement is also popular.
Carriers work with schools and offer tuition assistance programs that allow you to receive your CDL for virtually no cost. And you'll also be guaranteed a job after graduation, allowing you to start making money immediately.
The one issue with paid training is that you have to commit to working with the carrier for a specific period of time. If you hate working for the carrier, you can leave, but you will be on the hook for some or all of the tuition costs.
But since the carrier invested in you, they'll be willing to hire you even though you're right out of CDL school.
Assistance is available, and it's important to discuss all of your options with your respective school to find the best way for you to pay for your CDL training.
CDL License Requirements
CDL license requirements vary from state-to-state, but a general rule of thumb is that you have to be 21 years of age or older to be able to drive interstate. Intrastate driving requirements may allow someone as young as 18 to drive with the appropriate license.
When you apply for a CDL, you'll need to:
Provide a Social Security number
Have proof of residency
Pass vision tests
Pass your knowledge exam
Pass a road skills exam
Pass the pre-trip inspection
Provide a Medical Examination Report
You'll want to check your state's law to better understand how old you have to be to drive intrastate. Federal laws require you to be 21 or older to drive commercially interstate.
Once you have satisfied all of the requirements, and your CDL school will help you prepare for this part, you will have to get your license. If you're obtaining a CDL A license, you will need to satisfy all of the rules above and:
Complete a road test with your own Class A vehicle (supplied by the school)
Pass your knowledge exam, which your school will prepare you for during class
The different license classes are as follows:
CDL A – weight of over 26,001 pounds combined and towing over 10,000 pounds
CDL B – weight of over 26,001 pounds with towing of less than 10,000 pounds
CDL C – a vehicle that transports more than 16 people, such as a school bus
CDL school will prepare you for all of the license requirements above. But you will also need to have a clean driving required to work for carriers. Carriers put a major focus on safety – big rigs are dangerous – so it's important to have a good driving record when applying for a position with a major carrier.
2020's Top CDL Training Schools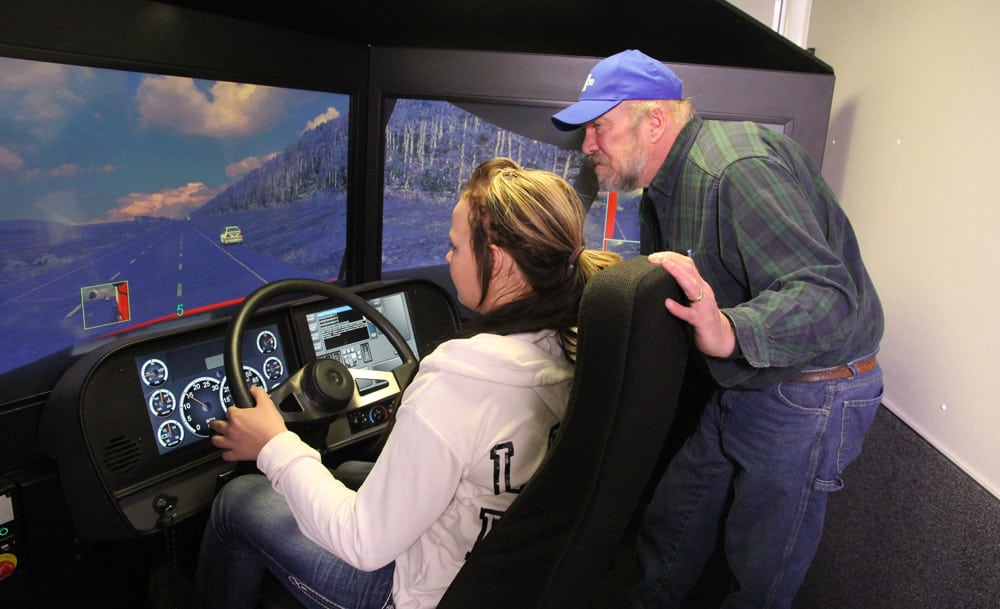 Roadmaster
Roadmaster has been training students, over 100,000 have graduated, to obtain their CDL license for over 25 years. As an industry veteran, the company has a comprehensive hands-on learning environment that prepares students for success.
When you choose Roadmaster, you're choosing to learn with a company that has a proven track record of great CDL drivers.
The company offers:
Financial assistance to help you get started in your career
Top-notch equipment and instructors that work closely with students
Recruiters and career services that help you land a position with a carrier
170 tractors that are 2.5 years old on average
Training locations across the nation
You'll receive classroom and driver training so that when you're ready to take your test, you're familiar with everything from pre-trip inspections to straightline backing and basic truck operation.
Financial assistance may be 0%, or it may be 100%, depending on your current situation.
If you sign on to work for one of the carriers that Roadmaster has a close relationship with, you'll be able to seek tuition reimbursement that averages between 80% and 100% of your total tuition costs.
Roehl
Roehl is here to help you get your CDL with their driver training program. The company's program pays you $500 per week as a full-time employee. The company has a high demand for drivers, and their driver program allows you to be paid to get your CDL license.
You'll be paid for your four-week course, and also have the benefit of on-the-job training afterwards.
The company will train you at Roehl after you have your license so that you can get the experience you need to drive across the country. Roehl's driver training program offers:
Locations that are near the company's terminals
Hiring on Day 1, so you'll be paid during training
On-the-job training after you obtain your license
Roehl is a trucking fleet, and you'll be working with the company after passing your CDL. While the idea of being paid immediately is definitely nice, you are committing to the company. Work-life balance is the main issue at Roehl trucking. Some drivers enjoy dedicated routes, while others have little home time.
CDL Career Now
CDL Career Now is the go-to option for CDL training across the country. You'll be able to find training close to home, so you won't have to travel far away for four or more weeks. If you have a family, CDL Career Now is who we recommend for finding your trucking school.
A nationwide trucking school network, the platform helps you connect with local CDL trucking schools that have a great reputation.
You'll find that the company narrows your search down to your nearest big city.
Let's say that you live in Los Angeles. The city has a few partner schools, including:
A lot of additional schools are also listed. CDL Career Now allows you to have the freedom of choosing the school that you believe is the best fit for you. When you sign up through the form, you'll be sent information about schools in your area.
The great thing about CDL Career Now is that you can choose schools that offer:
Placement options
Financial assistance
Contracts with major freight carriers
Boarding, transportation and meals
As a trucking school network, the company helps aspiring truckers find the training that they need to enter the trucking industry.
Schneider
Schneider is a logistics company, but the company also offers trucking and a CDL truck driving school. The company also offers up to $7,000 in reimbursement if you decide to drive for the company.
But the reimbursement is at a rate of $200 per month over the course of employment.
You'll have to stay with the company for three years at that rate to have most of your tuition reimbursed. A lot of drivers know that after a year or two of experience, they can hop from one job to another to maximize their earnings.
The company's school started in 1991 and is called The CDL School.
The company works closely with military members to help place service members behind the wheel of a big rig. The CDL School offers:
All CDL license options
Fast track programs
Studies for the skills and knowledge exam
Schools are located across the country, and the one major perk of this school is that the student services staff is extremely helpful. The school will work with students, offering some of the best instructors in the industry.
TMC Trans
TMC Trucking is an employee-owned company that has their own CDL program. If you want to work for TMC, the company will require you to have a CDL license. The school is located in several states from the east coast of Texas up to the southeast coast of South Dakota all the way to New York and down to the upper portion of Florida.
As an in-house certification program, TMC Trans will allow you to receive $500 per week while you're training.
When you go to school with TMC Trans, you'll be in a school that offers:
7 days of classroom and hands-on load securement
7 days of equipment training and how to properly perform a DOT pre-trip inspection
5 days of continued equipment and DOT training
You have to successfully complete this three-week course, and once you're finished, you'll then have to enroll in a five-week over-the-road training course. The training course will be a phase that really teaches you the ins and outs of being a driver.
The training will have no upfront costs, but you will need to have a CDL Learners permit prior to applying to the school.
The company will provide some of your meals and all of your lodging. When all of the CDL paperwork needs to go back to your home state, the company will take care of the entire paperwork transfer for you.
When you compare the cost of truck driving school to college, you'll find that the costs are more affordable. You'll be able to enter into your career faster, and you do not have to worry about being buried in a pile of student loan debt.
Carriers have such a high demand for truckers that they're willing to help pay for part or all of your CDL costs.
You can also inquire about your financial options with your school.