Tanker Endorsement Test Study Guide
A new regulation from the Federal Motor Carrier Safety Administration (FMCSA) requires drivers who are hauling large amounts of gaseous or liquid freight to obtain a tanker endorsement on their commercial driver's license.
This means that even if you're driving a reefer, dry van, box truck of flatbed, you'll need to obtain this endorsement on your CDL license if you meet the following requirements:
Your cargo contains individual containers of gaseous or liquid containers with a capacity of over 119 gallons.
The containers are loaded.
The combined volume of all containers is greater than 1,000 gallons.
The new tanker endorsement regulation went into effect in July 2015, and states are enforcing the law.
If you've yet to obtain this endorsement and it will be a requirement for the job, you will need to pass an exam to get it.
What Happens If You Don't Obtain the Tanker Endorsement?
If your cargo meets the requirements above, you will need to obtain the tanker endorsement if you want to haul the freight legally.
If you're caught driving without the appropriate endorsement, you may be charged a fine of up to $5,000 per instance. You may also face a 90-day license suspension for not abiding by the law.
Ignoring the law is not an option, and failure to abide can cost you your job.
How to Get Your CDL Tanker Endorsement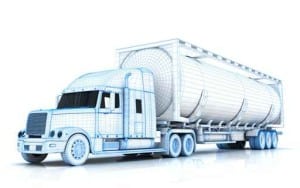 Although the endorsement is not a part of the CDL requirements, it will likely be necessary if you're hauling large amounts of gaseous or liquid cargo. Some employers will require you to take both the tanker test and hazmat test.
The question is: how do you obtain this endorsement? It's not as complicated as you might think.
The first step is to visit your local Department of Motor Vehicles, and ask to take the Tanker Endorsement Knowledge Test. There will be a fee that you have to pay for taking the exam, typically $20.
It's important to familiarize yourself with the content of the exam if you hope to pass the first time. One of the best ways to prepare for the exam is to take a practice test online.
What Will the Tanker Endorsement Exam Cover?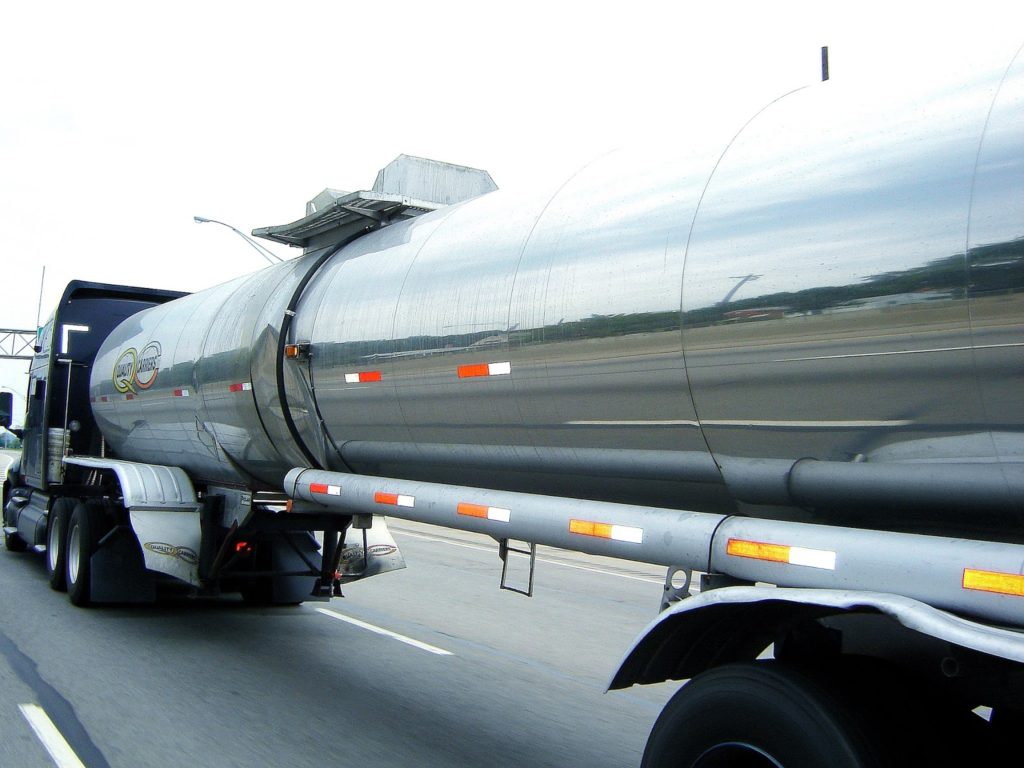 There are a few key areas that the exam will cover to ensure that you can safely and competently operate a tanker. These key areas include:
Weight Distribution
To operate a tanker safely, you need to understand the limitations of your vehicle. The distribution of weight will affect nearly every aspect of driving, including traction, speed and acceleration and how the vehicle handles. Tankers are easily overturned and can be especially difficult to handle at higher speeds. Understanding how weight distribution affects performance will allow you to operate the tanker with greater skill and in a safe manner.
Emergency Stops and Accidents
As you know, tankers can be large and difficult to maneuver. They can also be especially difficult to stop in an emergency situation. For this reason, it's important to understand how to come to a stop in emergency situations, and what you should do if you're involved in an accident.
Baffles
In the walls of the tank are small holes known as baffles. These allow liquid to flow throughout the walls and move freely in the tank. The purpose of baffles is to ensure that the fluid is evenly distributed, which makes it easier and safer to drive the tanker.
It's important to remember that baffles do not guarantee that you will not overturn, but rather minimize the likelihood of an accident caused by overturning.
You should have an understanding of how baffles work and their limitations.
Speed Limits
Naturally, you should understand how to follow speed limits (a no-brainer), but you should also know that tanker drivers should drive below the speed limit, especially on ramps and curves. Tankers should slow down before reaching a curve and slowly increase speed when driving around the curve.
When traveling uphill or downhill, tankers should always travel well below the speed limit.
Remember, because you have a high center of gravity, it becomes especially difficult to slow down, so always maintain careful speeds.
Practice CDL Tanker Test Questions
The questions below are commonly found on the tanker endorsement exam, but keep in mind, there is no guarantee that these exact questions will be on the test.
Which of the following statements best describes baffle tanks?
Baffle tanks are tanks that are divided into smaller tanks.
Baffle tanks are a single large tank.
Baffle tanks have holes that allow liquid to flow through and are divided.
If you are trying to avoid an accident while driving a tanker, you always steer and never brake:
A cargo tank's stop valves:
Require manual operation.
Break off during emergencies.
Protect the piping and tank from rear-end collisions.
Close automatically in an emergency situation.
Outage is the amount of room needed to allow liquids to expand when they're warm:
Which of the following factors determines how much liquid should be put into the tank:
The density of the liquid.
How much the liquid will expand while in transit.
Weight limit requirements.
All of the above.
When operating a tank vehicle, which of the following reasons makes special care a necessity:
Having a high center of gravity, and being a potential terror target.
The risks of rollover and spontaneous combustion.
High center of gravity, and the potential risk of surge.
Which of the following describes smooth bore tanks?
Tanks that are divided, but have holes to allow liquid to flow through.
One large tank.
Tanks that are divided into smaller tanks.
None of the above.
When operating a tanker, drivers should maintain speeds below the speed limit when taking on-ramps, off-ramps and curves.
When nearing a curve while driving a tanker, you should:
Slow down, and then accelerate gently through the curve.
Maintain the same desired speed before and through the curve.
Accelerate before the curve, and slow down through the curve.
Stop before you reach the curve, and accelerate through the curve.
What is the most important thing to check for on tankers?
Radio
Leaks
Tires
Registration
Preparation For The Tanker Endorsement Test Is The Key
These are some of the most common questions on the tanker endorsement exam, but you can be sure that you will be asked plenty more on the actual test. To improve your chances of success, be sure to study and take a few practice exams before taking the official test.