For a rookie, the trucking industry can be a tough place. Many new drivers are lured into this career path by the appeal of freedom, being out on the open road and making good money. What most new drivers don't realize is that the average rookie truck driver salary is much lower than drivers who have been in the business for decades.
That being said, there are many companies that pay even rookie drives high salaries. And the amount you earn will really depend on the type of driving you decide to do. Let's take a closer look at what truckers get paid on average and what the highest paying trucking companies are.
What's the Average Truck Driver Salary?
According to Salary.com, the average tractor trailer truck driver earns a median income of $47,411 per year. Median refers to the middle salary – not the average.
The middle 50% of drivers will earn somewhere between $41,739 and $53,306 per year.
The bottom 10%, which is what rookie drivers usually fall into, will earn $36,575, while the top 90% (the most experienced drivers) will earn a median salary of $58,674.
Salary.com also lists two other types of truckers: light and heavy. Both offer similar salaries, and they're much lower than the figures listed above. The median annual salaries for both positions are just $34,999 and $39,637 respectively.
You've probably heard stories of drivers earning $100,000+ per year as company drivers, and earning this high of a salary is a real possibility. But you'll need to have a lot of experience, and you'll need to get into more lucrative driving opportunities.
Take, for example, ice road truckers that earn between $50,000 and $80,000 for just a few months of work. Job opportunities in this field are very limited, and require a lot of experience and skill.
In the trucking industry, drivers have a few different options when it comes to job opportunities. From company drivers to owner-operators, and OTR and regional jobs, salaries in this career can vary greatly.
Company Driver vs. Owner Operator Salary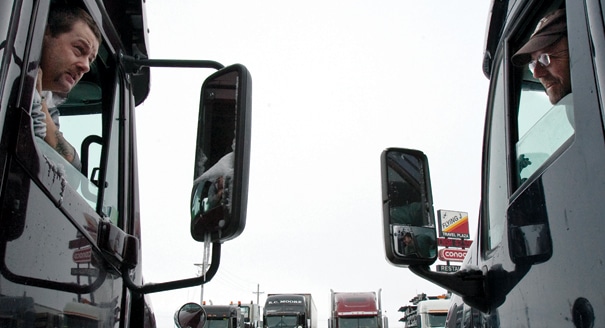 New truckers typically start out as company drivers. As the job title implies, you'll be hauling loads on the company's behalf. You follow their rules, have little say in which runs you do, and your home time may be limited.
But the trucking company will take care of maintaining your truck and getting miles for you.
Owner operators, on the other hand, own and maintain their own trucks. They choose which loads they want to haul, and they have the potential to earn as much money as they want. Many owner operators work closely with some of the top trucking companies, and are offered lucrative pay for doing so.
According to Indeed.com's data, the average owner operator truck driver earns $153,000 per year. Some earn double that. Sound too good to be true? That's because these numbers are a little misleading.
Sure, an owner operator may earn $150,000 – maybe even $250,000 – per year. But they won't be taking all of that home. Remember, expenses rest on your shoulders. Between maintenance costs, taxes and a host of other expenses, most owner operators state that they don't bring home much more than the average company driver.
The average company driver, according to Indeed.com, makes $49,000 per year.
Owner operators have the freedom of being their own boss, but company drivers have the luxury of not having to maintain their own truck – or any of the added expenses that owner operators incur.
Despite this, owner operators still have the advantage of being able to earn more simply because they can take on as many loads as they can want (or can handle).
OTR Driver Earnings vs. Regional Earnings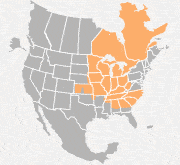 When you work as a company driver, you may have an opportunity to work regional runs, or you may choose to work as an OTR (over-the-road) driver.
OTR drivers cover long distances and are sometimes on the road for weeks at a time. Having the chance to travel the country is one benefit to this job, but minimal home time can make it difficult to have a family.
Regional drivers, on the other hand, run local routes and are typically home each night. Opportunities as regional drivers are not as abundant as OTR opportunities but may be an appealing option for those who want the best of both worlds (i.e. life on the road and regular home time).
According to Indeed.com, OTR drivers earn $56,000 per year on average. Like any other job in the trucking industry, experience is everything. The more experience you have, the higher your salary will be. For this reason, this figure is just a modest estimate. There are plenty of OTR truckers who will earn this salary within just the first few years of working. After 8-10 years, they may earn upwards of $75,000 to $80,000 or more.
Regional drivers earn a similar salary, with $51,000 per year being the average. Depending on the company, regional drivers may be more limited in salary growth potential.
Factors that Affect Trucker Salaries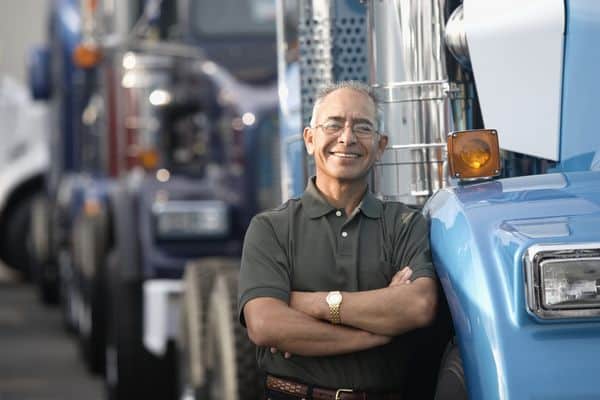 Like any other career, the amount of money you earn per year will be dependent on a number of different factors, including:
Experience
Experience is, arguably, the biggest factor. New drivers are paid less because the trucking companies take a risk by hiring them. They have no idea how well you'll do out on the road, and your driving record won't vouch for your commercial driving skills.
Experienced drivers, especially those with a clean driving record, are much less of a risk and are paid more as a result.
Type of Driving
The type of driving you do will also affect your salary. OTR truckers will generally earn more than regional or local drivers. Owner operators will earn more, too.
Specialties will also affect your yearly salary. Flatbed drivers, for instance, will earn more than dry van drivers. LTL (less-than-truckload) drivers earn significantly more than most other drivers.
Bonuses
Drivers can also increase their salaries through bonuses. Bonus amounts vary from one company to the next, and may be awarded for:
Reaching a milestone, such as working for the company "x" number of years.
Safety – having a clean driving record.
Excellent performance.
These are just a few examples of the bonuses truckers can earn, and they can range from a few hundred dollars to a few thousand dollars, depending on the company.
The Highest Paying Trucking Companies
Whether you're a rookie or have decades of experience, you want to work for one of the highest paying trucking companies. Some of the top companies that offer high salaries include:
Walmart

Walmart trucking jobs are some of the most sought after in the industry. Drivers in the company's private fleet earn, on average, $82,000 per year. The best part? They only work 5.5 days per week.
Of course, becoming a driver for Walmart isn't easy – they have stringent driver requirements. You'll also need to have at least 30 months experience before you'll even be considered.
Walmart offers excellent benefits, too, including:
Medical
Vision
Dental
Medication
Life insurance
401(k) plan
Stock purchase plan
---
Swift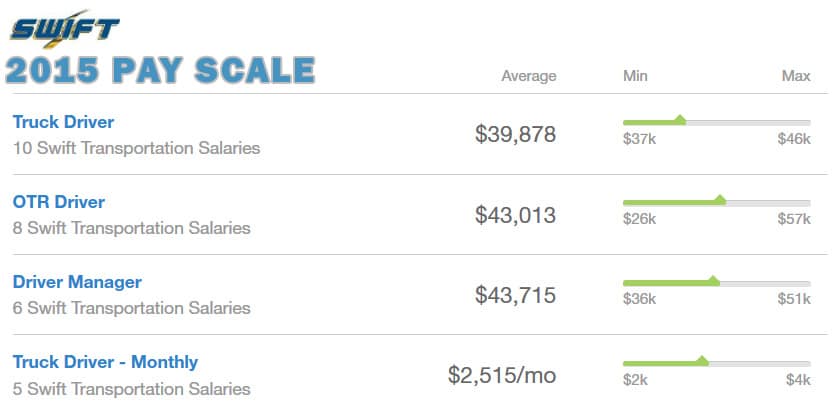 Although the Swift transportation pay scale can't compare to Walmart, the company does offer excellent pay and steady work opportunities.
According to Glassdoor, Swift drivers earn an average salary of $41,473 per year.
After working with the company for a short time, drivers will also gain valuable benefits, such as:
Pension plan
401(K)
Medical insurance
Swift will hire rookie drivers, but you need to be at least 23 years of age (21 if you've served in the military), and meet the following requirements:
Possess a CDL Class A license
No reckless driving convictions in the last 2 years
Pass a Swift road and written test
No DUI or DWI convictions in the last 5 years
These are just a few of the hiring requirements that Swift employs. If you have a clean driving record and meet the age requirements, you can start out at Swift earning a decent salary.
---
J.B. Hunt

J.B. Hunt offers higher-than-average pay, 6% above average to be exact. According to Glassdoor.com, the average driver earns $51,632 per year.
Like Walmart, J.B. Hunt does require some driving experience – but not quite as extensive. To work for the company, you'll need at least three months of driving experience.
Life as a trucker can be tough, but you're rewarded with a great salary and benefits. The more experience you have, the higher your pay will be. While there are a number of things that will affect your yearly earnings, experience and the company you work for will be the biggest factors.