As of February 7, 2022, certain drivers looking to obtain CDLs or endorsements will need EDLT, or entry-level driver training. ELDT is a new mandate that went into effect this year.
The EDLT mandate outlines a set of minimum requirements for new drivers. These requirements were set by the Federal Motor Carrier Safety Administration (FMCSA). All CDL training facilities must abide by these new regulations.
The goal of the EDLT mandate is to improve driver safety. If all new drivers are trained to federal standards before hitting the road, it may mean fewer accidents and a higher level of safety on roadways. It also means that new drivers will all receive training using the same curricula.
For students looking to obtain their CDLs and drivers who already hold their license, there are many questions. Who needs training? What are the ELDT requirements? Let's take a closer look at what this new mandate may mean for you and your career.
Who Needs to Take Entry-Level Driver Training?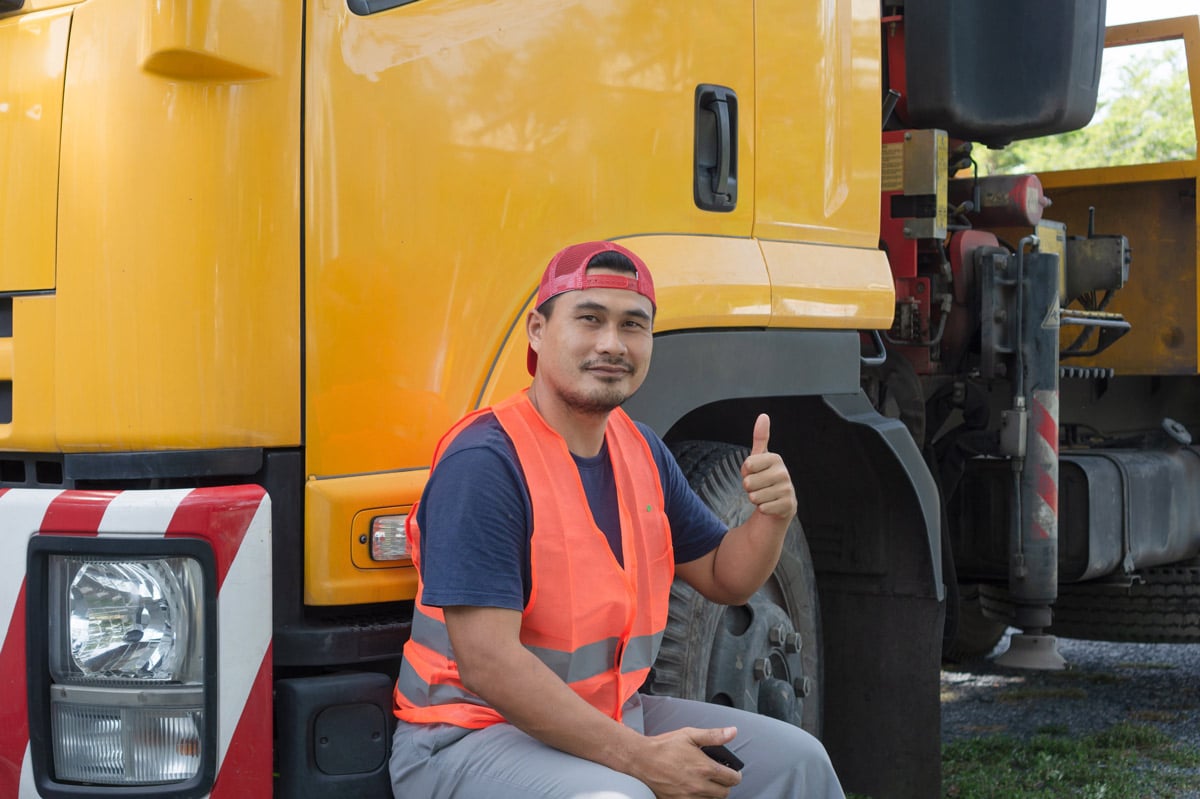 One of the biggest questions drivers have is: Who needs this training?
Students who are training for their commercial driver's license will need ELDT
Drivers who are upgrading from a Class B to a Class A CDL
Drivers adding the following endorsements for the first time: School Bus, Passenger and HAZMAT
Under the new law, you can only obtain your CDL if you attend a training program with a provider that's listed with the federal registry.
If you already have your CDL or obtained the above-listed endorsements before February 7, 2022, you will not be impacted by ELDT regulations.
What if you have your commercial learner's permit (CLP)?
If you obtained your CLP before February 7, 2022 but your permit expires before you apply for your CDL, then ELDT will be required.
If you obtain your CLP on or after February 7, 2022, you will need EDLT.
Other EDLT Exceptions
According to the FMCSA, you may also be exempt from EDLT if you are:
EDLT New CDL Training Requirements For 2022
What do all of these requirements mean for students seeking their CDLs or anyone looking to obtain applicable endorsements for the first time?
Essentially, it means that you need to obtain training from a program listed on the FMCSA's Training Provider Registry. These programs cover all of the training requirements outlined in the mandate. You can check the list of registered trainers on FMCSA's registry.
A few important things to know:
Drivers can still receive training from motor carriers, educational institutions, school districts, joint labor-management programs and other venues. This means that students are not required to attend truck driving training school. However, they must still verify that their training provider is registered with the FMCSA.
The process of obtaining a CDL won't be very different from what it was previously. You'll still need to pass theory and road skill tests.
There are no new costs, nor are there any minimum training hour requirements.
Training will start with classroom/theory. From here, students will move on to behind-the-wheel training on the range, and then on the road.
The mandate does have requirements for Theory and Skills (Behind the Wheel) training.
Theory Training
Students must score at least 80% during the assessment. Training topics include:
Basic operation
Advanced operation
Safe operating procedures
Non-driving activities (hours of service)
Vehicle systems
Reporting malfunctions
Behind the Wheel Training
There are no minimum hours for this training, but students must demonstrate repetitive successful completion of these skills. Training must meet the following requirements:
Be on a public road or range
Include the actual operation of a commercial motor vehicle
Cover basic control schools and maneuvers
Cannot be a simulator
Once you have completed your training, your provider will submit a certification of training completion to the Training Provider Registry. Then, your state driver licensing agency will verify your training completion before administering CDL skills or knowledge tests.
Through the Training Provider Registry portal, you can also verify your training record.
Can Theory and Behind the Wheel Training be Provided by Different Training Companies?
Yes. You aren't required to obtain your classroom and skills training from the same provider. However, both providers must be registered with the Training Provider Registry. Each one will submit your training certification information.
If You Obtain a CDL A Through an EDLT-Compliant Program, Can You Obtain a CDL B?
Yes. The training you undergo for your CDL A will meet EDLT requirements for a CDL B. You will be eligible to take the skills test for the CDL B.
The EDLT mandate is an important step to standardizing training and improving safety on the road for new drivers. Not much will change for those seeking their CDL. The main thing to know is that you must obtain your training from a provider registered with the FMCSA.