The dump truck market is expected to hit $20 billion by 2027. With more than 490,000 dump truck drivers in the U.S., the demand for dump truck services is high.
For truckers looking to start a profitable business in the industry, dump trucks often top the list. But is it profitable to start a dump truck business? How do you get started and how much can you expect to make?
Are Dump Truck Companies Profitable?
There's high demand for dump truck drivers, but is this a profitable business? Just because there's demand, doesn't necessarily mean that it will be a growing, thriving operation.
The good news is that dump truck companies can be profitable.
To see how profitable it can be, let's look at how much it costs to start a dump truck business and how much they typically generate in revenue.
Startup costs can include:
Truck purchase or payments, if financed
Registration
Permits and licenses
Sales tax
Insurance
Maintenance costs (tires, etc.)
Driver salaries and benefits
Payroll tax
Business income tax
Technology (computers, tablets, smartphones, software, etc.)
Marketing materials
Bank account fees
Fuel costs
DOT compliance
Highway use tax
DOT application and filing
Incorporation fees
How much revenue does a dump truck business generate? That depends on several factors, but to get a better idea, let's look at some for-sale listings for dump truck businesses.
Los Angeles, CA: 25-year-old business with eight qualified drivers and eight trucks. Gross revenue is $1.3 million.
Los Angeles, CA: 35-year-old business with four trucks (all paid off) and local routes. Gross revenue is $522,000.
Oklahoma City, OK: Established business with four trucks. Gross revenue is $1.2 million.
Rutherford County, NC: 22-year-old business with four employees. Gross revenue is $1.49 million.
As you can see, there's the potential to have a profitable business here. Of course, costs and revenue will vary, but these figures give you a good idea of how much money this type of business can generate.
Dump Truck Owner Operator Salary
What if you don't want employees and want to work as an owner-operator? How much can you expect to earn as a salary? The answer depends primarily on your location.
According to data from Truck Drivers Salary, ZipRecruiter and Indeed, dump truck owner operator salaries can range from $102,000 to $152,000.
Some of the top paying states for owner operators are:
Massachusetts: $152,731 per year
Washington: $139,830 per year
Maryland: $136,179 per year
New York: $135,453 per year
States with the lowest salaries include:
Alabama: $107,411 per year
New Mexico: $106,789 per year
Florida: $103,660 per year
Mississippi: $102,776 per year
Again, your costs and salary will depend on a variety of factors. You may earn more or less than these figures, depending on:
Whether you purchase or finance your truck, and whether it's new or used.
Where you intend to operate.
How much you're willing to work.
Dump Trucking Business Plan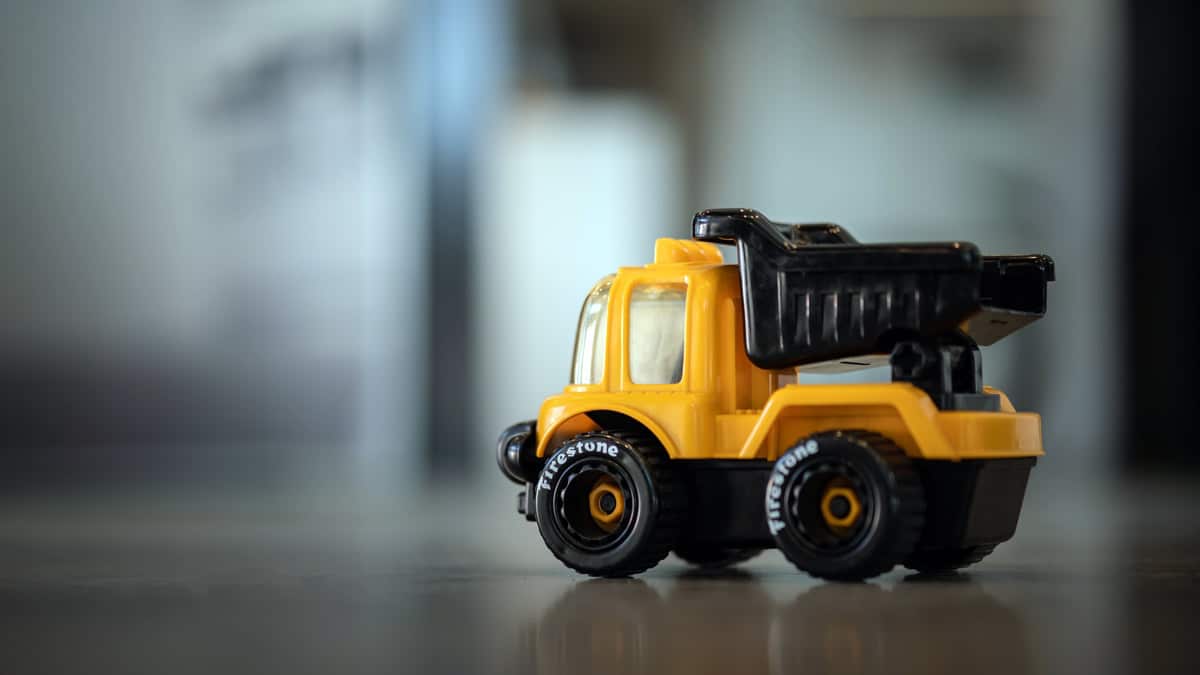 Starting a dump truck business is a complicated, multi-step process – just like any other business. Depending on your location, you may have to take additional steps to launch your operation. Check with your state and local governments to learn more about the requirements to launch a dump truck business.
Before you do anything else, you'll need to ensure that you have all appropriate licenses and certifications.
If you plan to work as an owner-operator, you'll need to ensure that you have a CDL A or B. A CDL A is necessary to drive a semi-dump truck, while a CDL B will allow you to drive a straight dump truck.
You may also need a CBT certification to cover dump truck tailgate installation and removal. Consider HAZMAT or passenger endorsements as well.
Here's another thing to consider:
Depending on your location, you may need different levels of authority. Check with your state first, but as a general rule of thumb, you want to obtain your:
Motor Carrier Authority, which outlines the materials you can haul and identifies the type of trucking business you're running.
Federal DOT, which allows the public to see your safety records and compliance.
To get your Motor Carrier Authority and federal DOT number, you need to:
Register with the Federal Motor Carrier Safety Administration (FMCSA)
Complete the Safety Certification Application
Complete the Motor Carrier Identification Report
On the business end of things, you may need to obtain certain business licenses or meet other requirements to operate your business in your city and state. Again, check with the appropriate agency to learn more about these requirements.
Step 3 – Incorporate Your Business
A dump truck business is still a business, which means that you'll need to incorporate it. If you're running as an owner-operator, you may be considering operating as a sole proprietor. On the other hand, if you plan to have employees, you may want to operate as an LLC.
Sole proprietorship has less red tape, but you'll be personally liable for your business's debts and lawsuits that are filed against your business. What this means is that your personal assets could be at risk if there's a judgment against you.
An LLC (limited liability company) will shield your personal assets against liability, but the process of setting up your business and meet regulations can be complicated.
If you're operating as a sole proprietor, you will need to use your name as your business name or obtain a DBA (Doing Business As) to operate under a different name.
Consider working with a business lawyer to guide you through the process. It will save you time and frustration.
Step 4 – Acquire a Truck
Once your business is established, it's time to start thinking about obtaining a truck – if you don't have one already.
You have quite a few things to consider here:
Do you want to buy a new or used truck?
Do you want to finance the purchase, or buy the truck outright?
Do you want to use a lease purchase program to get started?
If you're going the used route, you'll need to carefully inspect each vehicle you're considering.
Step 5 – Obtain Trucking Insurance
Along with acquiring a truck, you'll need to ensure that you have the right insurance coverage. The transportation industry is risky, and insurance can help protect against those risks. Every business has its unique risks and insurance needs, but generally, you'll want to consider the following coverages:
Commercial Auto
Business Owner's Policy
Rented Premises Liability
Advertising Injury
Business Equipment and Tools
Workers' Compensation
Business Interruption
We'll go into more detail about insurance requirements shortly. According to TruckingInsurance.org, you should consider working with an insurance agent to help ensure that all of your risks are covered.
The more trucks and employees you have, the greater your insurance needs.
Step 6 – Create a Marketing Plan
You've obtained all certificates and licenses you need, acquired your truck(s) and purchased insurance. Finally, you're ready to hit the road, but how will you find work?
It's important to create a marketing plan to promote your business and network with others in the industry.
Step 7 – Obtain Necessary Equipment and Software
Driving is only one part of the equation when running a dump truck business. You also need to consider the back end of the business.
Manual processes and paper reporting are a thing of the past. You'll need to leverage technology to modernize your business and optimize your operations.
Consider solutions for:
Digital payment systems
Accounting
Automated driver hour tracking
Investing in equipment and software to streamline operations will save you time and help your drivers be more efficient. Even as an owner operator, these solutions can offer the same benefits for your solo operation.
Step 8 – Join Job Boards
To ensure that you have a steady stream of work, consider signing up for job boards. Signing up for these boards will connect you with more job opportunities and start making connections with those in the industry.
These are the basic steps to starting up a dump truck business. However, you may find that you have to take additional steps to get your business up and running.
Step 9 – Develop a Dump Truck Business Plan
Creating a business plan is an integral part of starting any business. If you plan to seek a business loan, you'll need a solid business plan.
What should your business plan include? Here are some important components to incorporate into your plan:
Step 10 – Executive Summary
The Business
Describe your business, its location and where it will operate. Outline how many trucks you will be purchasing as well.
Management
Describe how the business will be managed, including the roles and responsibilities of those in charge.
Customers
Who are your customers? Do you have a niche part of the industry that you will be focusing on? Describe your customer base and how you will serve them.
Mission
What is the goal of your business? What are your monetary goals?
Step 11 – Company Summary
Owner
Provide information about yourself. What credentials and experience do you bring to the table?
Purpose
What led to you wanting to start your own business? Tell your story.
Start-Up Costs
How will you launch your company? Outline your startup costs, your hiring plan, when/how you will purchase your truck and equipment.
Services Offered
Describe the services that you will be provided to customers. Be detailed and outline each service you intend to provide.
Step 12 – Marketing Analysis
Market Segmentation
Identify your target customers or industries. Outline the CAGR for the next five years for each customer/industry.
Market Trends
Outline the demand and revenue generated by others in the industry. Describe the potential for growth and the outlook for demand.
Targets
List your targets for your business, including your:
Profit margin for the first year
Average loads per month for the first year
Customer goals
Step 13 – Marketing Strategy
In the marketing strategy section, you'll want to include your:
Projections for monthly and yearly sales
Sales strategy
Competitive analysis
Step 14 – Employees
Staff
How many staff members will you have? What will their roles be, and how many individuals will fill that role?
Salaries
How much will you pay these employees? Outline salaries for the next three years.
Step 15 – Financial Analysis
The financial analysis is an important aspect of your business plan and should include:
Break-even analysis
Projected profit and loss
Forecasted yearly and monthly profits
Projected cash flow
Projected balance sheet
As you can see, a business plan is complex and thorough. The financial aspects are the most important because you'll need to convince lenders or potential investors that your business will be profitable.
Dump Truck Insurance Requirements
We talked about the importance of having insurance earlier, but what type of insurance coverages should you have? Let's take a closer look at dump truck insurance requirements.
Commercial Auto Insurance
If you're operating under your own authority, you'll have different insurance requirements compared to drivers who are leasing to other companies.
Under your commercial auto policy, you will need the following coverage:
Liability: This essential coverage includes property damage and bodily injury. If other people or property is damaged in an accident, liability will cover the cost of medical care and repair/replacement.
Physical damage: Will cover the cost of repairs to your truck after an accident.
Uninsured motorist: Covers injuries and damage to your passengers, the driver and the vehicle if an uninsured or underinsured motorist causes an accident.
Medical payments: Covers medical bills for yourself and any passengers hurt in an accident.
Motor truck cargo: Covers damages to your cargo.
You may also have other supplemental coverages that you will need to cover all of your risks.
Business Owner's Policy
A business owner's policy combines two important coverages for businesses:
Business property
Business liability
These plans include claims for property damage and bodily injury, and they may also include advertising and personal injury.
Rented Premises Liability Insurance
If you're renting a terminal or warehouse to store your truck, consider rented premises liability. This insurance will cover the cost of repair if the premises is destroyed by a covered peril.
Advertising Injury Insurance
If you don't have a business owner's policy or your business owner's policy doesn't include this coverage, you can purchase it separately. Advertising injury will cover claims for advertising or reputational harm. In addition, it will cover the cost of compensatory payments, attorney fees and other legal costs.
Business Equipment and Tools Insurance
If you have equipment that is not attached to your trucks, equipment and tools insurance can cover the cost of replacement if they are damaged by a covered peril or stolen.
Workers' Compensation Insurance
If you have employees, you will need workers' compensation. Only one state does not require this insurance (Texas), but it's still in your best interest to obtain it.
If an employee is injured on the job, workers' comp will cover:
Medical bills and rehabilitation
Lost income
Death benefits
Business Interruption Insurance
If an accident or covered peril brings your business to a screeching halt, business interruption insurance can cover the cost of lost income.
Final Thoughts
Starting a dump truck business will take time and patience, but it's worth the effort. With the right plan and strategy, a dump truck company can be quite profitable. Just take your time when creating a plan to ensure that your business gets started on the right foot.