Western Tech is the leading trucking school in El Paso, Texas. Their Commercial Driver Training Program helps prepare students for a career in trucking and obtain their CDL. With experienced instructors and the ability to test students on-site, the school helps aspiring truckers get on the road more quickly.
El Paso Trucking Schools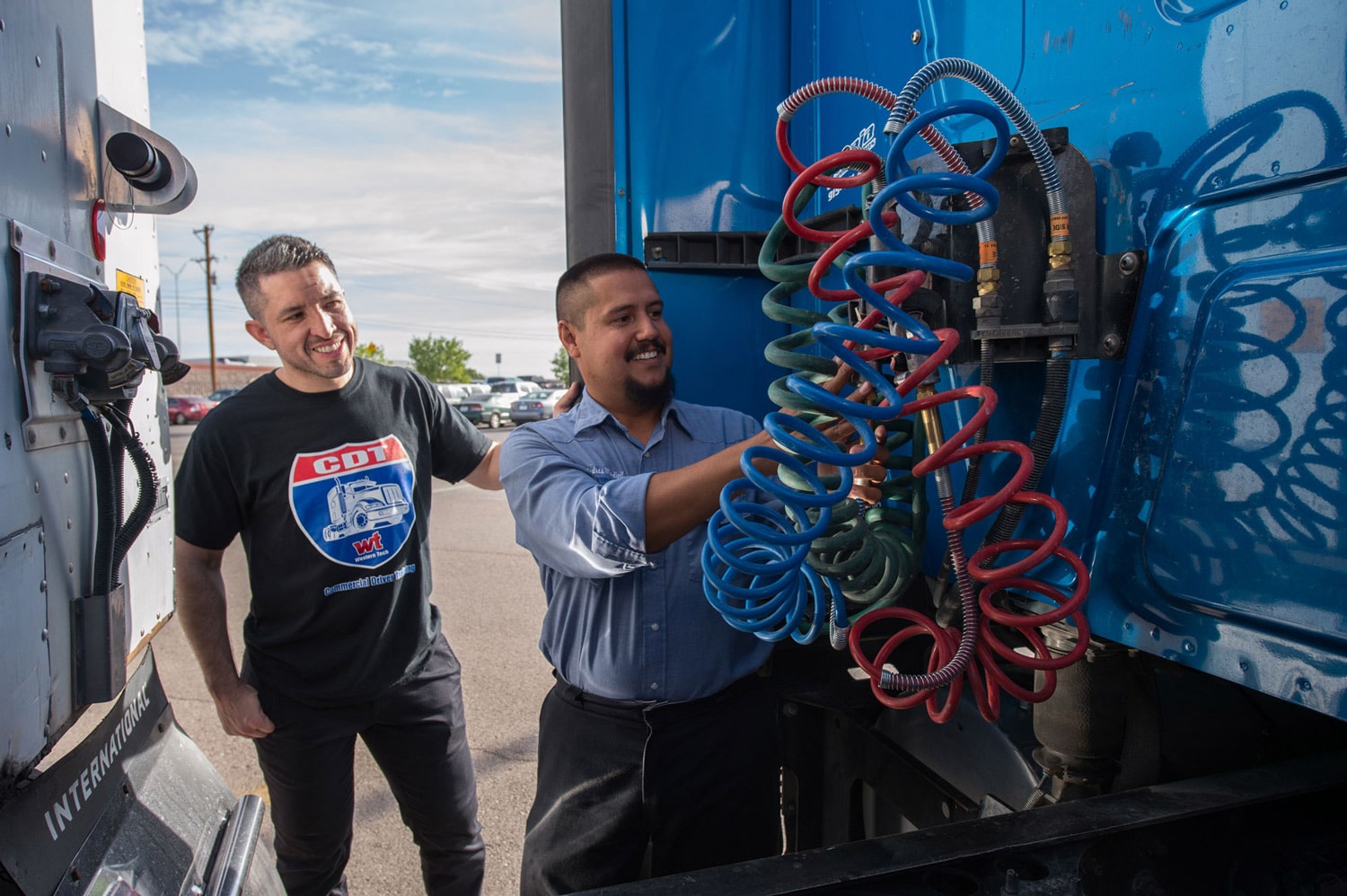 Western Tech's instructors have industry experience. The Commercial Driver Training Program will provide the knowledge and skills you need to become a trainee driver in Texas as well as New Mexico.
The school's program, which spans 200 hours, offers a number of career opportunities for students, including:
Over the road trucking
Delivery truck driver
General freight trucking
Heavy equipment hauler
Specialized freight trucking
The school is equipped with excellent training facilities and offers many advantages to students who are pursuing a career in trucking.
Here's what you need to know about the program.
Training Facilities and Testing Site
Western Tech's training facilities are top-notch. The program has a five-acre driving range that allows students to practice safety procedures and other skills, like driving, parking and maneuvering. The private driving range allows you to learn, practice and gain real-world experience without the stress of being out on public roads.
When you're ready, your instructed practice will move to the city streets of El Paso.
Along with their training facilities, the school also has 3rd party testers who are on staff and can test the students. This is one advantage of attending Western Tech because you won't have to wait in long lines at the DMV. Instead, you get on the road and into your career faster.
Students who are attending the program use modern trucks and trailers and advanced equipment to ensure students are ready to hit the road.
Western Tech CDL Tuition Costs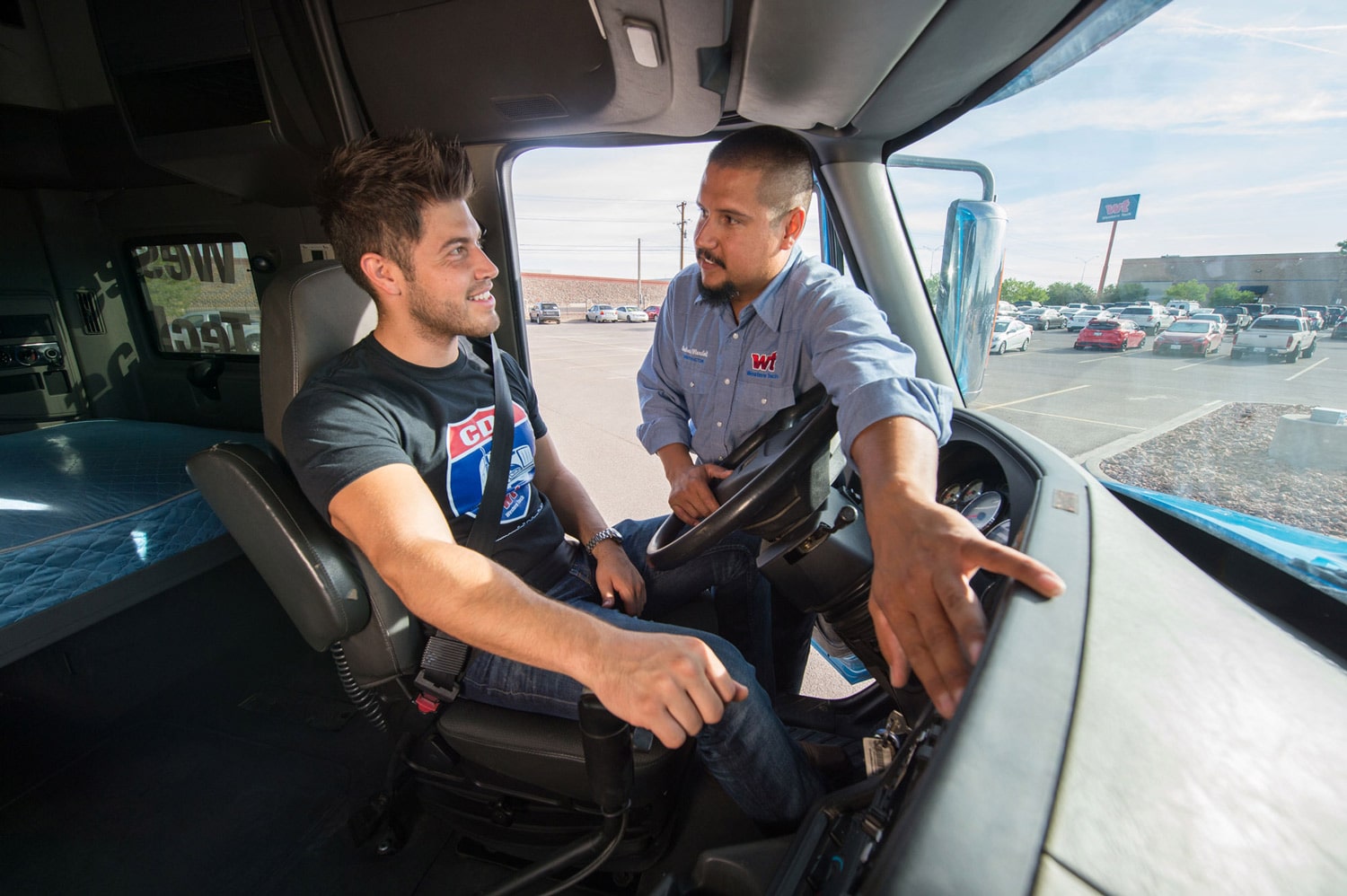 Western Tech is transparent about the tuition cost for their Commercial Driver Training Program. Currently, training costs:
The tuition rate does not include the cost of books, tools and supplies required by Western Tech.
Training Schedule
Western Tech has two schedules for their Commercial Driver Training Program:
Day classes, which spans five weeks
Evening classes, which spans 10 weeks
Choose the option that best suits your lifestyle and schedule.
Licensure
When you attend Western Tech's program, you'll obtain your CDL before you even graduate. The program provides a certificate of completion and complies with the new Entry Level Driver Training requirements.
The program is 50% hands-on training and 50% classroom training.
Students who complete the program and obtain their CDLs can also test for the following endorsements:
Tankers
Doubles and triples
HAZMAT
Students who fail the CDL exam will receive extra practice time with instructors and use of the trucks, trailers and fuel at no additional cost.
Graduation Requirements
To receive your Certificate of Completion for this program, you must meet the following requirements:
Maintain at least a cumulative grade average of 70
Obtain a CDL by the final day of the program
Western Tech CDL Training Courses
The Commercial Driver Training Program has three main training courses:
Practical Application to Truck Driving (80 hours)
In this course, students will learn the rules and regulations of the trucking industry. The first week of training will help prepare students for the knowledge tests taken at the DMV.
The second week is focused on performing proper inspections of vehicle controls, components and instruments. Additionally, students will demonstrate or describe the proper methods for:
Handling and securing cargo and the documentation for cargo
Reporting accidents
Creating logbook entries
Planning trips
Students will learn how to prepare their families for life on the road and how to spot signs of human trafficking.
Basic Vehicle Operations (40 hours)
The Basic Vehicle Operation course spans 40 hours. During this time, students will learn and master the basic skills and maneuvers needed to operate a tractor-trailer safely.
Training will include:
Vehicle inspection procedures to prepare for the Pre-trip Inspection Skills Test.
Vehicle controls and maneuvering.
Coupling and uncoupling.
Backing up and hooking up a tractor-trailer unit safely.
Pickup and deliver freight.
Upon completion of this course, students will be prepared for road training.
Advanced Vehicle Operations (80 hours)
All students must complete this course successfully. This 80-hour portion of the training is focused on real-world street and highway driving in a tractor-trailer. Students will develop the skills needed for the road portion of the exam.
Western Tech's Commercial Driver Training program has helped many people in the El Paso area enter a trucking career with confidence. Their training program allows students to first get comfortable operating a tractor-trailer in a controlled environment before moving into real-world situations.
To get started, visit https://www.westerntech.edu/