Want to train for your CDL? Shippers' Choice offers training throughout Virginia at their schools. Offering flexibility and an excellent job placement rate, Shippers' Choice has helped thousands of students earn their CDL and enter rewarding careers.
Virginia CDL Training Schools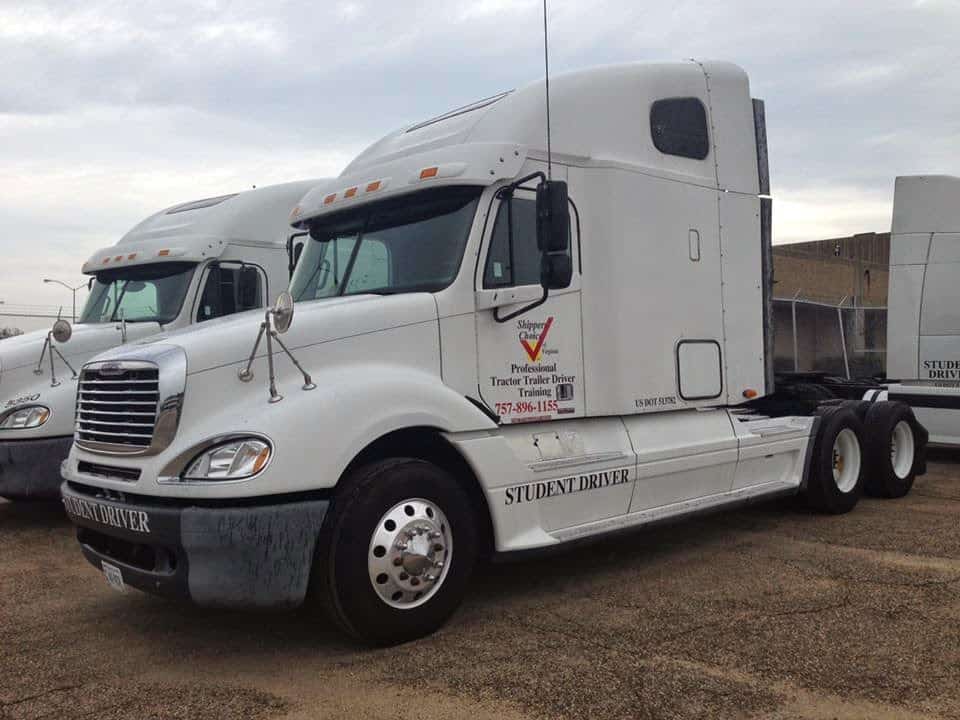 Shippers' Choice of Virginia has been training drivers since 1993, making them one of the oldest driver training schools in the state. Since its inception, the school has had more than 25,000 graduates. Those students went on to enjoy thriving careers in the trucking industry.
Shippers' Choice has connections with more than 65 trucking companies, and they have nearly 100% job placement.
The school has grants available for qualified students, which can cover up to 100% of the tuition costs. Tuition is often the biggest hurdle that students face, and Shippers' Choice helps students overcome this challenge.
CDL Training in Richmond, VA
According to Shippers' Choice, graduates from their school earn $55,000 or more plus their benefits. In addition, the school's instructors have years of experience teaching and as commercial drivers.
In addition to their Richmond, VA location, the school also has classes in:
Newport News, VA
Manassas, VA
Suffolk, VA
Charlottesville, VA
Other areas of Virginia
The school offers CDL A and CDL B training as well as on-site DMV permit testing.
Class A CDL Training Courses
The Class A CDL training at Shippers' Choice is hands-on, and the school offers both part-time and full-time class schedules.
Training includes:
160 hours of classroom, CDL road and range training
Exam training and preparation
Tractor trailer for your DMV test
DMV testing can be performed at Shippers' Choice
Class B CDL Training Courses
Shippers' Choice provides hands-on training for Class B CDL licenses.
Their Class B CDL training includes:
120 hours of classroom, road and range training
Real-world, hands-on training
License exam and preparation
Vehicle provided for the DMV test
A lifetime of job placement assistance
Industry-standard dump truck and/or bus vehicles for training
DMV testing is done on-site
Students enjoy small class sizes, instructors with real-world experience and 100% job placement rate. In addition, recruiters visit from companies that hire their graduates.
Those who graduate from Shippers' Choice earn up to $60,000 per year and enjoy:
401(k) retirement benefits
Medical, vision and dental insurance
Sign-on bonuses
Vacation time
Flexible schedules
CDL Re-Certification Courses
Students who fail the Virginia DMW road or written test three times are required to take a CDL re-certification class. The school offers these classes at five of their campuses: Richmond, Manassas, Suffolk, Newport News and Charlottesville.
Re-certification programs include:
Written Test Re-Certification
40 hours of training in the classroom
Learner's permit
Road Test Re-Certification
80 hours of road and range training
Vehicle supplied for DMV test
Hands-on training
Job placement assistance
Financial assistance
Training vehicles provided
Small class size
DMV Learner's Permit Testing
One significant advantage of receiving your training at Shippers' Choice is that you don't have to go through the hassle of going to the DMV to get your learner's permit or to take the CDL exam. Exams and road tests are taken at the school.
The school even helps students prepare the documents they need for the DMV. The convenience of being able to not only train at the school but also take the exam there makes it worthwhile.
How Shippers' Choice Training Works
The CDL training process is simple and straightforward. The first step is to submit an application, and speak to the Shippers' Choice staff.
The staff at Shippers' Choice will help you prepare the documents you need to start training.
Classroom training begins, which will help you prepare for the exam. Once the training is complete, you will be prepared to take the DMV exam at the school's training center.
Once you've gone through the hands-on training, you can take the skills exam at Shippers' Choice. After graduating, you will be ready to enter a new career.
Once your instructor feels that you're ready to pass the exam, the school will give you a test date for your exam.
To train for your CDL, you must be at least 18 years of age and have a valid Virginia driver's license.
The Benefits of Choosing Shippers' Choice
Why choose Shippers' Choice over other schools?
The school isn't contract-based. You can work with whoever you want when you graduate.
You don't need a Learner's Permit to get started with your training.
About 90% of the companies that hire graduates also offer 100% tuition reimbursement.
You can take your DMV test on-site. They'll even provide the vehicle.
The school is approved to train veterans with the post 9/11 GI Bill
Shippers' Choice has been training graduates for nearly three decades. If you're looking to enter a career as a trucker, their guaranteed financing is an attractive perk. Plus, 90% of the companies that hire their graduates offer 100% tuition reimbursement.
Ready for your Virginia CDL class?  Visit ShippersChoice.com